Data structure and algorithms is the primary requirement to cracking coding interviews of Top product organizations. All coding rounds of any organizations across the globe consist of various data structure and algorithms topics. We Offer Data structure and Algorithms Course which covers in-depth concepts of various topics with step by step code explanation.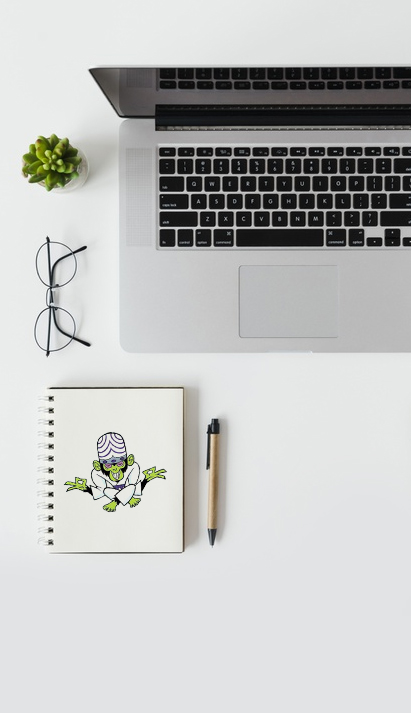 Currently, we support Data structure and Algorithms in Java, Python and C++ languages. Every lectures and assignments are discussed with line by line code explanation. Yes! We have assignments also so subscribers can practice by themselves. Even if you cant manage to solve problems we discussed all assignments in detail with Complete code explanation.
It's a life time access course with below features : –
Practice Lecture and Assignments in inbuilt code Editors
Visualize step by step execution of code in the form diagrams and pointers
Assignments & Assignments Discussion
Clarify all your doubts online anytime
Weekly Coding test in Hackerank platform to track your progress
Mock Interview sessions
Referrals Job Interview program
Resume preparation guidelines
Logicmojo offers Data structure, Algorithms & System Design Course For Cracking coding and System Design Interview for Top product-based companies. Each topic explains from very basic to an advanced level by using multiple examples. More focus is on Tricks, Techniques, and implementation than theory.
We have assignments with every lecture on every topic. After understanding lectures give it a shot to assignments which is based on similar concepts of lectures. Even if you can't able to crack assignments by yourself, we have all assignments detail discussion with code explanation. In this course, we teach all techniques of solving algorithms with the help of (Lectures + Assignments) combo.
Courses : –
Cracking the coding & System Design Interview - For Experienced Working Professionals
Cracking coding & Placement Interview - For Freshers Candidates
Syllabus : –
Cracking the coding & System Design Interview - For Experienced Working Professionals

ARRAYS

- Complexity, Sorting,
- Searching, Matrix related Problems
- Strings Algorithms
- Arrays O(1) operations, Searching duplicates

Linked-list

- Iterative & recursive approaches
- Doubly LinkedList, flattering linked list
- Sorting and searching operations on LL
- Arrays O(1) operations, Searching duplicates

Binary Tree (BT)

- Binary Search Tree, N-ary Tree
- Print BT from Different View
- Conversion of BT, Post-Order,InOrder, PreOrder Operations
- Mirror Operations, Leaf Nodes Distances,Lowest Common Ansesters
- Recursive and Iterative Operations
- Note : Un-important topic in Tree is B* Tree, Red Black Tree,AVL tree, Segment Tree

Stack/Queue

- Stack/Queue operations in O(1) time, combining stack and Queue
- Applying stack/queue in Binary tree-based
- Matrix problem solved using stack
- Note: Direct questions is not asked in this Topic. Always application based on stack/queue.

Hashing/Heap Operations

- Hashing O(1) Operation,
- Priority Queue, MaxHeap/Min Heap,
- Heapify Operation, Find Medians,
- Merge Operation in O(Logn) using Heap.

Backtracking/Recursion & Greedy Algorithms

- Applying recursion or backtracking techniques on different games,
- find permutations, recursive efficient approaches,
- Problem based on Greedy Algorithms,
- Note : Recursion is most imp topic in DSA.

Graph Theory

- Depth first search, Breadth first search,
- Topological Sorting, Package Dependency ,Phone Dictionary Algorithms,
- Trie Implementation and Applications based on it,
- Longest Prefix , Matrix Related Assignments.
- Note: Prefix Tree is not much important for Interview perspective.

Dynamic Programming(DP)

- How to identify DP problems,
- Single Strings Problems: Longest Palindrome Subsequences/String,
- Word Break, LIS(Longest Increasing Subsequence),Subset problems,
- Two Strings Problems: Longest Common Subsequences/Strings, Edit Distance.
- Interleave Strings, Wild card match,
- Fibonacci Series: Nth Stair, Keystroke Algorithm,
- Note: Once tricks is understood then DP is comparatively very easy to solve.

System Design Interview Preparation

- Scalable components Understanding, Sharding, NoSQL,
- Distributed Cache, Load balancer, Message Queue Techniques,
- Detail High Level Design(HLD) and Low Level Design(LLD) for many billions users Live System,

Scalable System Design, Distributed System & Microservice Arch

- Micro-service Architecture in detail, Message Queue Active MQ, Kafka,
- Service Discovery, Distributed Tracing & Monitoring,
- Fault Tolerance, Concurrency Issues, Distributed Transaction,

Multithreading & Synchronization

- Creation and Invocation of thread, synchronization of threads,
- deadlock detection and prevention, producer consumer,
- multi reader writer, print numbers using multiple threads,

Cloud Docker Deployment & Behaviour Interview

- Jenkins Integration, UnderstandingCloud Infrastructure,
- Behaviour Interview Questions & Answers for Experienced,

Cracking the coding & Placement Interview - For Freshers Candidates

ARRAYS

- Complexity, Sorting,
- Searching, Matrix related Problems
- Strings Algorithms
- Arrays O(1) operations, Searching duplicates

Linked-list

- Iterative & recursive approaches
- Doubly LinkedList, flattering linked list
- Sorting and searching operations on LL
- Arrays O(1) operations, Searching duplicates

Binary Tree (BT)

- Binary Search Tree, N-ary Tree
- Print BT from Different View
- Conversion of BT, Post-Order,InOrder, PreOrder Operations
- Mirror Operations, Leaf Nodes Distances,Lowest Common Ansesters
- Recursive and Iterative Operations
- Note : Un-important topic in Tree is B* Tree, Red Black Tree,AVL tree, Segment Tree

Stack/Queue

- Stack/Queue operations in O(1) time, combining stack and Queue
- Applying stack/queue in Binary tree-based
- Matrix problem solved using stack
- Note: Direct questions is not asked in this Topic. Always application based on stack/queue.

Hashing/Heap Operations

- Hashing O(1) Operation,
- Priority Queue, MaxHeap/Min Heap,
- Heapify Operation, Find Medians,
- Merge Operation in O(Logn) using Heap.

Backtracking/Recursion & Greedy Algorithms

- Applying recursion or backtracking techniques on different games,
- find permutations, recursive efficient approaches,
- Problem based on Greedy Algorithms,
- Note : Recursion is most imp topic in DSA.

Graph Theory

- Depth first search, Breadth first search,
- Topological Sorting, Package Dependency ,Phone Dictionary Algorithms,
- Trie Implementation and Applications based on it,
- Longest Prefix , Matrix Related Assignments.
- Note: Prefix Tree is not much important for Interview perspective.

Dynamic Programming(DP)

- How to identify DP problems,
- Single Strings Problems: Longest Palindrome Subsequences/String,
- Word Break, LIS(Longest Increasing Subsequence),Subset problems,
- Two Strings Problems: Longest Common Subsequences/Strings, Edit Distance.
- Interleave Strings, Wild card match,
- Fibonacci Series: Nth Stair, Keystroke Algorithm,
- Note: Once tricks is understood then DP is comparatively very easy to solve.

Object Oriented & System Design Basics

- Classes, Objects , Inheritance, Polymorphism, SOLID Design Pattern
- Method Overloading, Virtual Function,Abstraction

Operating System Basics

System Design Bacic Problems for Entry Level Candidates